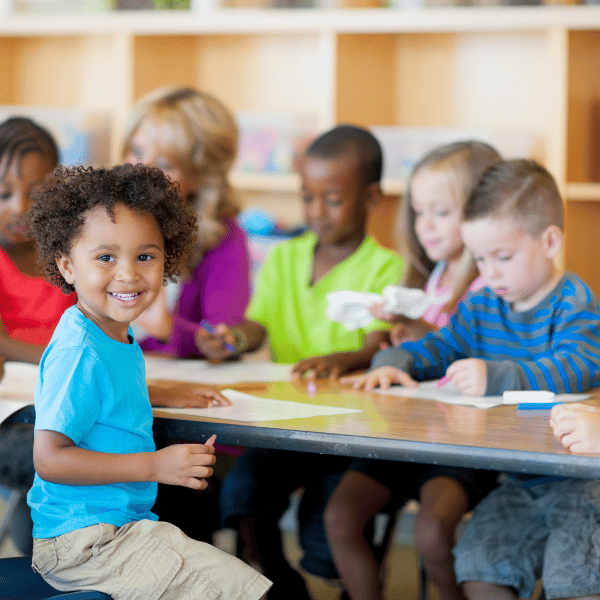 Give
Become a Treehouse Builder
Join the Builders Club with monthly or quarterly gifts. Your steadfast support enables us to plan ahead and expand programs to have the most impact on youth in foster care.
As a Builder, you:
Create a sustainable source of funding that ensures kids and youth in foster care receive the ongoing support they need to thrive.
Enjoy all the benefits of being a Builder, including thank-you gifts and invitations to special events.
Become part of a community, joining group volunteer opportunities and meeting fellow members.
See how your support is being put to work with regular updates from youth and quarterly impact updates.
For questions about the Builders Club or to make updates to increase, decrease or suspend your recurring gift, contact Lindsay Hastings at 206.267.5143 or [email protected].
Legacy Giving
"We believe that helping children to become strong, healthy, educated adults will help build social capital and reduce the need for social services in the future. We view the gifts we make to Treehouse as investments in our community's future." – Susan, Member of the Treehouse Fostering Futures Society
Your legacy gift can build our community's bright future.
Including Treehouse in your estate plans is a simple way to make a lasting impact on youth in foster care.
Through our partnership with FreeWill, you can create a will for free, make Treehouse the beneficiary of an insurance policy or retirement plan, or share with us plans you have already made!
Learn more and get started here!
If you have any questions, please contact Meaghan Lindberg at 206.735.2055 or [email protected].
Gifts of Stock / DAF / QCD
Making a contribution of non-cash assets is a great way to support young people experiencing foster care while maximizing your tax benefits! Through our partnership with FreeWill, you can quickly and easily donate:
Publicly traded stock
Grants from your Donor Advised Fund (DAF)
Qualified Charitable Distributions (QCD) through your IRA (for those 70 ½ and older)
Click here to learn more and get started now!
If you prefer to make a gift of stock through your broker, please contact Meaghan Lindberg at 206.735.2055 or [email protected] with the following information. We appreciate you taking this extra step since we want to make sure we correctly process and acknowledge your gift.
Your name
Name of stock and approximate number of shares
Estimated date of transfer
Your broker's name, company and telephone number
Please provide the following information to your broker:
Broker: Vanguard
Account Name: Treehouse
DTC Number: 0062
Brokerage Number: 79744791
Brokerage Services: 800-339-4515
Broker Address: 5951 Luckett Court, Suite A3 El Paso, TX 79932
Clothing & Goods for the Treehouse Store
The Treehouse Store is open for donation drop-off Tuesday to Friday from 10 a.m. – 3 p.m. or by appointment. Please note below the recent changes to what items we accept. To make an appointment, please contact the store team at least 48 hours in advance at 206.267.5185 or [email protected].
On open donation days, please pull around to the back of the 2100 building and follow the donation signs. If you don't see a Treehouse staff member, please call 206.267.5185 or ring the donation doorbell for assistance.
We are currently accepting new and gently used:
Infant, toddler, kids & young adult clothing, shoes and basic accessories
Luggage
Books
Toys and games
We are currently accepting new only:
Socks, underwear, bras and swimwear
Blankets and stuffed animals
School supplies – including lunch boxes and backpacks
Hygiene items – including diapers and baby wipes
Bikes, scooters and skateboards
We do not accept items that are worn, out-of-date or do not fit within our scope of services – such as:
Clothing in poor condition
Formalwear such as wedding dresses or prom outfits
Toys and games that are missing pieces
Luggage that has broken straps, zippers, or wheels
Furniture, mattresses, play structures
Used baby equipment – car seats, pack N plays, strollers, etc.
Electronics – video games, phones, DVDs, CDs, etc.
Household Items – appliances, kitchenware, decorations, wall decor, pillows, bedding (sheets and comforters), etc.
Breast pumps or breast pump accessories
Food, beverages, or baby formula
We take pride in only distributing high-quality items to the youth we serve. Before you donate, please inspect each item:
Are the items in good condition?
Are the items relevant for someone who is age 0 – 26?
If you're feeling unsure if it's something we would accept, contact our team!
Those interested in contributing to the Treehouse Store can also host a donation drive, purchase items on our wish list or make a financial donation.
More Ways to Give
Car Donations
Have an old car taking up space in your driveway? Donate it to Treehouse!
We partner with CARS (Charitable Adult Rides & Services), a non-profit 501 (c)(3) organization, to accept vehicle donations. We accept cars, trucks, boats and more.
How it Works:
Call toll free at 855-500-RIDE or 855-500-7433
CARS will tow your vehicle at no cost to you!
Get a tax-deductible receipt and help Treehouse.
You can learn more about the donation process or get started with the vehicle donation process here!
Real Estate Donations
Donating real estate to Treehouse is a great way to support our mission.
Treehouse partners with CARS (Charitable Adult Rides & Services) to process real estate donations to benefit Treehouse. Our program takes any property type (land, homes, commercial) in any location so long as there is equity. If you have a real estate asset costing you money or not being utilized, donating it is a great way to give back and you may even claim a significant tax deduction! Donate today.
Professional Services
Thanks to partners in the community who provide us with generous discounts, scholarships and other donations of products and time, we are able to provide opportunities for thousands of youth each year. Contact us to find the best fit for your donation.