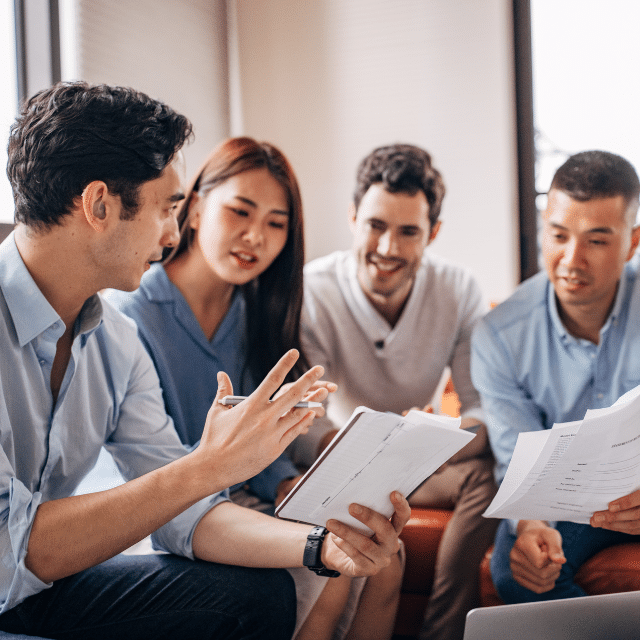 Engage Your Workplace
Engage Your Workplace to Support Youth in Foster Care
Businesses and employee groups across Washington state support Treehouse and our programs. Join us!
There are many ways that businesses and employee groups can support Treehouse. We welcome funding in the form of corporate grants, sponsorships, workplace giving and matching gifts. Employees can get involved by volunteering, hosting a drive or inviting Treehouse to speak at a team meeting or event.
Interested in getting your workplace involved? Take a look at our funding and employee engagement opportunities and get in touch to get started.
Corporate Partnerships and Sponsorships
Treehouse offers annual corporate partnership opportunities for organizations interested in providing funds to support our work. Partnership program perks include exclusive and unique employee engagement opportunities, expert speakers for lunch and learns and annual recognition at a variety of Treehouse events.
Align your brand with the work of Treehouse and use your annual sponsorship dollars to sponsor our events and special projects.
Interested in becoming a partner or sponsor? Get started.
Corporate Grants
Does your company offer grants? Grant funding is a vital revenue stream to support our programs. Treehouse qualifies for several funding streams beyond grants focused on foster care, such as grants supporting education, basic needs, youth, social determinants of health and more. We would love to connect and discuss funding opportunities at your company.
Workplace Giving and Matching Gifts
We recognize that a growing number of workplaces are empowering employees to give back to organizations they are personally connected to through workplace giving and matching gifts.
Start or participate in an employee giving campaign by supporting Treehouse with payroll deduction gifts. We can host virtual or in-person activities to share about our mission, programs and impact with your employees, or you can invite a Treehouse speaker to your event. Make a request with our engagement form.
Group Volunteering
We have regular group volunteering opportunities at the Treehouse office either volunteering in the Treehouse Store or helping with administrative tasks. In addition, we have additional opportunities for larger groups available throughout the year. Email [email protected] for scheduling information.
Host a Drive
Hosting an online fundraiser or rallying your colleagues to donate new or gently used clothing, toys, books and school supplies to the free Treehouse store is a great way to ensure youth experiencing foster care have the resources they need. Paired with a lunch and learn or kickoff event, drives are a fun and engaging way to give back. Visit our drives page for more in-depth information.
Invite Treehouse to Your Office or Event
Whether it's a lunch and learn, tabling event or on-site volunteer activity, we would love to visit your office. If you are interested in inviting Treehouse to your office, reach out to us here.
Partner With Us
Interested in partnering or have an idea that is not listed above? We would love to hear from you! Contact us by clicking here.