03.21.2022
Treehouse Staff Reflect on Working with Youth in Foster Care
In commemoration of National Social Work Month in March, we want to highlight and honor our dedicated program staff who work directly with youth impacted by foster care. For many of them, this work is personal — it is more than a job, and they show up, even when no one else does, for the youth they work with.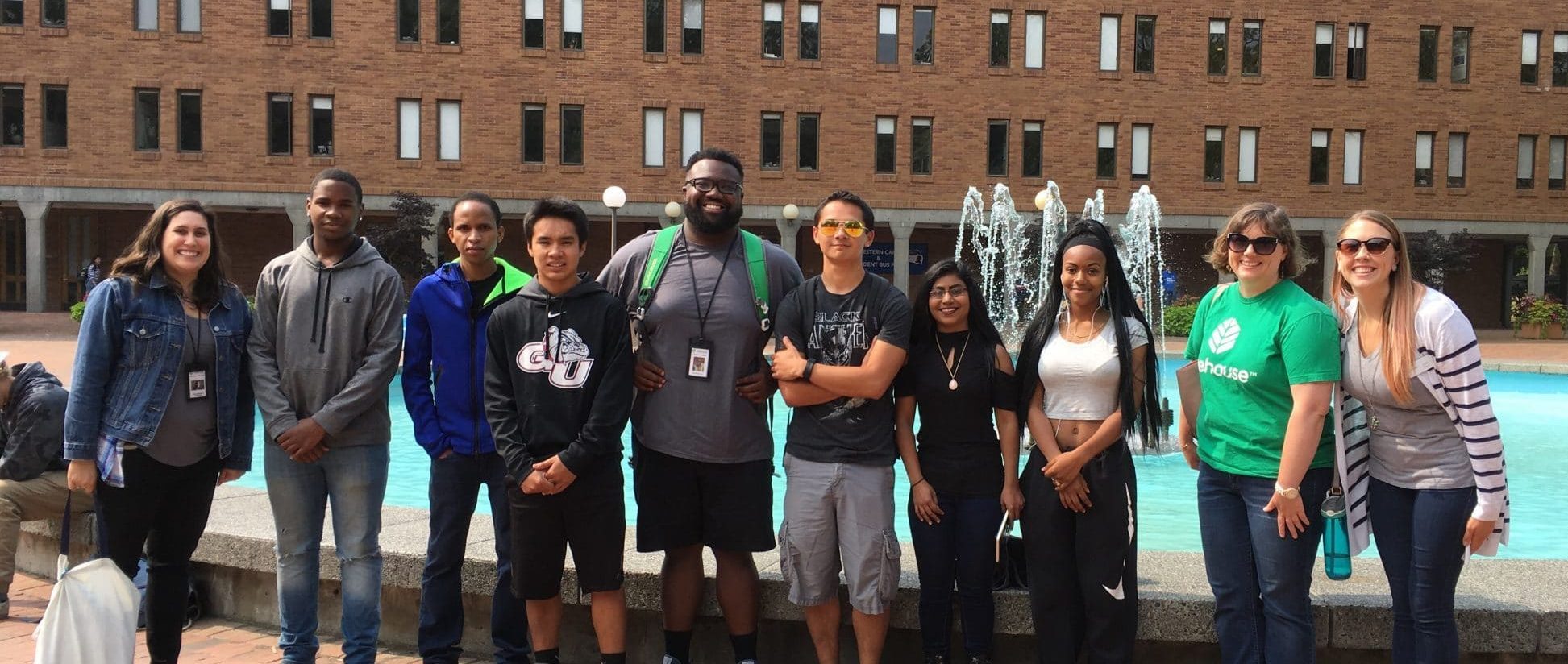 Some of our program staff shared with us their insights about the foster care experience and what keeps them going.
What inspires you to work with youth in foster care?
• Even through the good and bad of my adolescence, I had someone in my corner who could help me grow and learn and also remind me that I will make it. Just having one person in your corner is tremendous, but a lot of youth do not have that… We have the opportunity to listen and motivate these young adults through some of the most tumultuous periods of their lives.
• My own personal experience being in the system as a youth.
• It was a calling for me to be a male role model, to allow young men and young boys to know that there are positive people out there… It's also much more difficult to find male positive influences in the tribal community, and this is where I began to research how I can be that role model and how I can do it in my community all while preserving and reinforcing cultural practices.
If you could tell the world anything about foster care, what would it be?
• Foster care is a system that can have many benefits for ensuring the safety and wellbeing of young people, but it also comes with its own risks and challenges for the young people that have to go through this experience. It can be a long and difficult journey for these youth, which in itself can lead to additional trauma, disruptions in school, challenges in building strong social connections, and negatively impacts feeling a sense of stability and security.
• It is not a perfect system, there are improvements to be made. It will take a community, a government, individuals willing to do the hard to make change happen. But change will happen and the more we invest in these youth the greater our communities/world will be, not just for us but for them.
• I would encourage people to reach out to the foster care community. Become a mentor, give job shadow opportunities, do what you can. These youth have just as much to offer the world as youth not experiencing foster care, if they are given the right support and opportunities.
What is your favorite part of working with kids impacted by foster care?
• Watching them change and grow, watching them achieve their goals watching them pick themselves back up when they fall. These young men and women have a resilience and determination that can move mountains.
• Helping teenagers see other perspectives, allowing them to safely explore those perspectives with healthy boundaries. Also they have allowed me to do the same and now I have a love for Hot Cheetos and Taquis.
• Working with youth who have experienced foster care has been a life changing experience. These youth are tougher than you could ever imagine. Youth who at their adolescence have experienced tougher times than most adults have or will experience in their lifetime. They arrive at the end of the goal they set standing tall and believing in who they are, knowing they can conquer anything. I've seen it in their eyes at graduations… The youth are smart and more powerful than they might originally believe. It's up to us to show them that part of themselves and help them start believing.
Thank you to all child welfare professionals for making a difference every day. And an extra big thanks to Treehouse's program staff for your tireless dedication and passion – we know no job description could truly capture all that you do.
Learn about job opportunities to join our team of program staff and support youth experiencing foster care.
Subscribe to Our Blog