01.09.2023
Treehouse's Legislative Priorities Critical to Removing Barriers for Youth in Foster Care
Youth in foster care face a unique set of challenges through no fault of their own.
Changing schools, inconsistent relationships with adults in their lives and being unable to make their own decisions – to name a few – can be detrimental to a young person's education and life. Youth experiencing foster care were found to experience higher rates of changes in school placement and harsher school discipline as well as less access to higher education opportunities with lower grades and graduation rates than their peers.
For more than 25 years, Treehouse has been working to transform the foster care and education systems through legislative advocacy and policy change, guided by the following goals:
Reducing disparities in the foster care and education systems caused by systemic racism
Ensuring youth are prepared to transition to independence
Securing an equitable educational journey that leads to high school graduation
Assuring youth have positive experiences that lead to identity development, a sense of belonging and healthy relationships
To improve education outcomes and remove barriers for youth in foster care, Treehouse has four lead priorities for the 2023 legislative session:
Funding for Treehouse Educational Advocates
Changes in home placement and school transitions cause youth in foster care to fall behind in school. Our Educational Advocacy program centers a youth's education, partnering with their current support system to help resolve barriers and identify needed resources to help them make progress at school. These positions were added to the program through one-time COVID relief dollars received during the 2021-22 biennium and have been essential to the state's efforts to meet the educational needs of highly mobile youth experiencing foster care. It has also helped address the capacity needs that have historically led to delayed educational support and advocacy for youth due to the limited availability of staff and resources.
Our ask: Permanently fund four Educational Advocates in the amount of $920,000.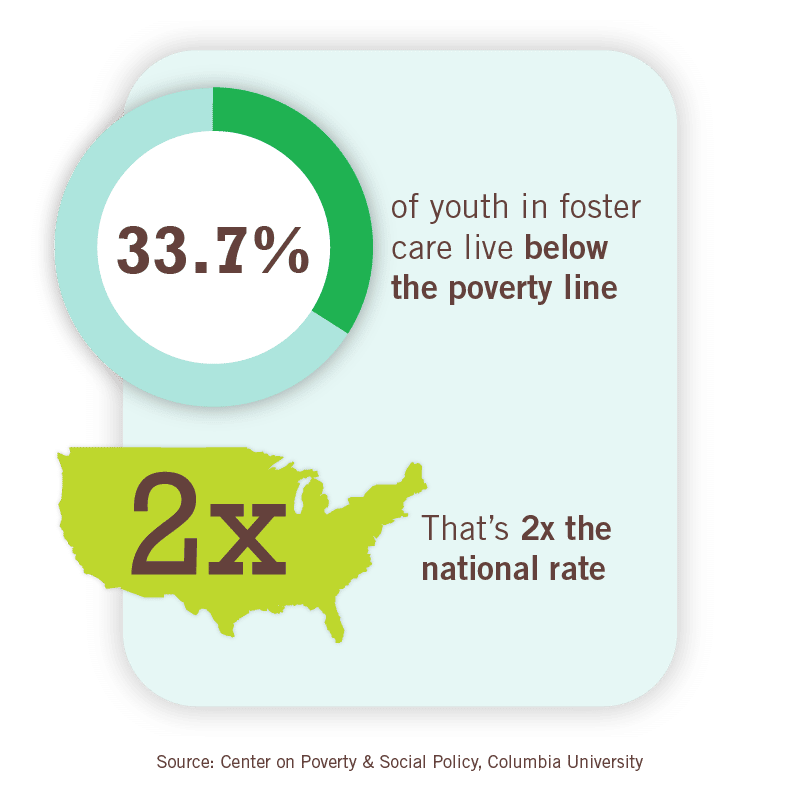 Improving Educational Outcomes for Middle School Students in Foster Care
Research shows that middle school is a critical time to identify students who are at risk academically and to provide support to get them back on track for high school. Since Treehouse's Graduation Success program launched in 2013, the statewide 4-year graduation rate for youth in foster care has increased from 36.5% in 2013 to 50.4% in 2020 — an increase that is nearly twice the rate of their peers.
Our ask: $6 million to provide Treehouse's Graduation Success services to all eligible middle school students experiencing foster care statewide.
Continuing & Expanding Support of Project Education Impact
Treehouse co-leads Project Education Impact (PEI), a statewide initiative involving legislators, nonprofits and four state agencies that aims to achieve educational equity by 2027. This coalition formed in 2017 to make policy recommendations and improve coordination of services for youth experiencing foster care and/or homelessness in Washington state, from pre-kindergarten through post-secondary. Importantly, this workgroup is the only one of its kind in the nation that promotes collective impact work where participating organizations (particularly the four state agencies) are collaborating, instead of competing for funding and supports, to identify thoroughly investigated solutions and recommendations to improve the educational outcomes for students experiencing foster care and/or homelessness.
Our ask: An extension of PEI's sunset date to July 1, 2028 (instead of July 1, 2025) to complete its 2027 goal of achieving educational equity and an expansion of the work group's scope to include youth in or exiting institutional education. These efforts can be accomplished through $150,000 in state funding, and the PEI work group will pursue a 100% private funding match to these dollars.
Ensure Mobility and Independence Through Driver's Assistance Program for Foster Youth
A driver's license is a rite of passage for many young adults — not only as a but also as a necessity for accessing school experiences and job opportunities. Since 2017, the Treehouse Driver's Assistance program has led the nation in providing youth in foster care with a path and financial assistance to the important milestone of obtaining their driver's license. However, since implementing its program, Treehouse has been hindered by the legislation's restrictive service scope, preventing the program from fully supporting the practical driving needs of youth in foster care.
Our ask: Pass a budget proviso enabling us to expand our services to include car registration fees, AAA membership, deductible fees, gas cards, car tab renewals, car maintenance, comprehensive car insurance and other related expenses that ensure youth in foster care can drive legally and safely.
The 2023 legislative session begins January 9. Sign up for the Advocacy Action Center to get updates on Treehouse priorities as they advance in Olympia!
Subscribe to Our Blog