Report to Our Community 2011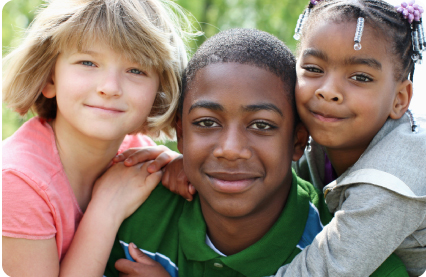 Giving Foster Kids a Childhood and a Future in 2011
Once kids enter foster care, Treehouse provides integrated, wrap-around supports to help them succeed in school and ensure they experience as normal a childhood as possible. In 2011 we set a powerful vision: Within the next five years, students in foster care will graduate high school at the same rate as their peers, and be successfully launched into adulthood. With your support, Treehouse gives foster kids a childhood AND a future.
Helping Foster Kids Succeed in School and in Life
For Andrea, making it through her junior year of high school hasn't been easy. She is a bright and capable student, but disruptions in her home placements required that she overcome additional obstacles to maintain her grades. Fortunately, with the advocacy and support of Tammy, her Treehouse Education Engagement Coordinator, Andrea is on her way to a bright and promising future. When Tammy learned that Andrea was interested in veterinary medicine, they started researching schools, developing a long-term education plan, and exploring financial aid options. With Tammy's support, Andrea is taking all of the right steps to be one of the 2% of foster youth nation-wide to earn a college degree.
Helping Foster Kids Feel Great and Fit In
To Treehouse youth and caregivers, the Treehouse Wearhouse is more than a free retail store where they can shop for clothing, shoes, toys, books, and supplies. When Ben arrived in the U.S. after escaping rebels in the Congo, the clothing he found in the Wearhouse helped him assimilate in a foreign and unfamiliar place. After graduating from high school and starting a business course at a local community college, Tonya shopped in the Wearhouse for her first professional wardrobe. For Joyce, a foster mom to three young children, the Wearhouse was a safe haven in a time of crisis. When three siblings arrived at her house for an emergency placement, Joyce was able to make an after-hours appointment at the Wearhouse so the kids had pajamas to sleep in and clothes and supplies for school the next day.
Providing the Childhood Experiences Every Kid Deserves
When Jenna was sixteen, her mother dropped her off in Seattle and drove away — forever. After she entered foster care, Jenna was introduced to the Treehouse Little Wishes program, which covered the cost for her to take aerial silk lessons. The acrobatic activity helped Jenna reconnect with her identity and with those around her. The lessons helped her regain her confidence and feel comfortable making new friends. Already a focused young adult, she became even more determined to do well and re-engage in school. It wasn't long before her GPA had improved from a 1.4 to a 3.72.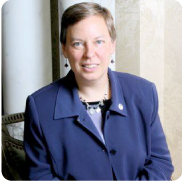 Our Vision
As we look back on 2011, we want to express our deepest gratitude for your generous support, active involvement and meaningful partnership. We are inspired by your vote of confidence and your commitment to all that we can make possible in the lives of our most vulnerable children and youth. With your help, Treehouse was able to serve more than 5,000 foster kids in our community with programs that help them succeed in school, meet key material needs, and experience important childhood activities that every child deserves.
Treehouse is proud of its many 2011 achievements. Foremost among them is that we were able to sustain our statewide Educational Advocacy program that serves over 1,500 foster youth each year by continuing an innovative public/private funding partnership with the State of Washington, saving the program from complete elimination. Funding for the Educational Advocacy program was one of several provisions of SHB 2254, the "Educational Success for Youth and Alumni of Foster Care Act," which was written to address policy gaps that interfere with foster youth graduating high school and pursuing post-secondary education. Now signed into law, this legislation will help remove bureaucratic barriers, improve systems synchronization, and coordinate high-quality wrap-around services to promote educational success for foster youth.
2011 was also a year of organizational learning. Early last year, Treehouse committed to a comprehensive, organization-wide Discovery Process. The goal of Discovery was to explore how we could meet an ambitious goal: to ensure that students in foster care in King County graduate at the same rate as their peers within the next five years. The Discovery process included thousands of hours of evidence-based research on promising practices, a thorough analysis of our infrastructure and systems, and more than 20 panel discussions with leading child welfare and education experts from around the country. Thanks to the commitment of our partners, consultants, internal leadership and staff, we were able to immediately apply some of our learning to make positive, tangible steps toward our goal in 2011. Some highlights include:
Developing a refined and more integrated program service delivery model
Developing and implementing improved data collection and evaluation systems
Investing in new technology and software to improve internal and external communications and organizational efficiency
Identifying colleague organizations with whom we can establish formalized partnerships to achieve a stronger collective impact for our youth
Developing and executing several experimental projects to help guide and refine our five-year Strategic Plan
We are committed to a goal with inherent risks. If solutions to youth in foster care graduating at the same rate as their peers were known or easy, they would already be in implementation. We believe we are uniquely positioned to maximize the benefits and minimize the challenges of child welfare and school districts to help youth thrive. Looking forward, we know that we will need to serve three times the number of youth than current resources allow, and we will need to serve them longer and more deeply for greater impact. Ensuring that students in foster care in King County graduate at the same rate as their peers is going to take more — more funding, more volunteers, more innovation, and more collaboration. We look forward to the road ahead and know that together, we will continue to build a road to hope and possibility for our kids.
In the meantime, it is with gratitude and enthusiasm that we share with you all that you helped us to accomplish in 2011. Thank you for all that you do to help give foster kids a childhood AND a future.
With gratitude,
Janis Avery
Chief Executive Officer
Linda Hunter
Board President 2010-2012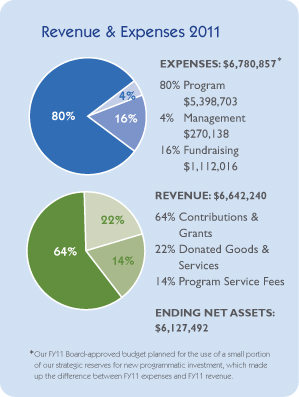 *Our FY11 Board-approved budget planned for the use of a small portion of our strategic reserves for new programmatic investment, which made up the difference between FY11 expenses and FY11 revenue.
Review our financial statements:
Audited Financial Statements
990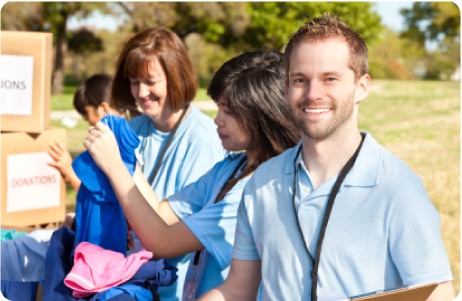 Community Events for Treehouse
No matter their age or background, these everyday superheroes have figured out how to put the "fun" into fundraising for foster kids. We receive the most incredible support from people willing to lend their passion, creativity, and time to create events that benefit kids in foster care. From lemonade stands and birthday parties, to corporate events and fashion shows, our community event hosts raised $233,876 for Treehouse in 2011!
Top community events in 2011
Sleep Country USA hosted the annual Pajama Bowl, which raised money for foster kids through a bowling competition — in pajamas!
Kroger's Charity Checkstand program chose Treehouse as their March charity, meaning that all Washington QFC customers had the opportunity to donate to Treehouse at checkout.
The King 5 Wonderland Holiday Carousel, organized by the Downtown Seattle Association, benefitted Treehouse as part of a fun and memorable holiday tradition in Westlake Park.
The Alpha Gamma Delta Iota Chapter hosted Mr. Greek, an annual competition within the UW Greek Community, which challenged participants to fundraise for kids in foster care. Their efforts raised more than $20,000 for Treehouse in 2011.
Bentley Pugh reprised his Happy Hour for Treehouse, a happy hour and silent auction event that raised more than $15,000 for kids in foster care.
The Washington State Bar Association hosted their annual auction and staff talent show and donated the proceeds to Treehouse.
The Eva Family hosted the Lollipop Tree Harvest, a magical event where a tree in their backyard "blooms" lollipops, and their friends and family are invited to enjoy the festivities and donate to Treehouse.
The World is Fun! ran the Third Annual Beard & Stache Fest, a month-long, city-wide celebration of facial hair in which people vote for their favorite participants by making a donation to Treehouse. The event raised $6,000 for Treehouse programs!
The Swedish Housewife's Third Annual Cornucopia Cabaret, featuring local performing artists and musicians, helped raise funds for foster kids.
Our Impact
Education Engagement
1,396 youth spent more time in school and accessed the education services they need to succeed because of our Educational Advocacy Program
Educational Advocates ensured that 81% of Treehouse youth who experienced a change in home placement either stayed in their school of origin, or were enrolled in a new school within seven days to minimize time out of school
105 youth came to the after-school Treehouse Learning Center for 4,114 hours of tutoring
86% of Treehouse seniors either graduated, completed a GED, or continued for another year toward their high school diploma or GED
87% of Treehouse 8th grade youth matriculated to high school — an important benchmark toward high school graduation
Our Impact
Enrichment Services
2,289 kids made 5,555 trips to the Wearhouse, our free store filled with clothes, shoes, toys, and school supplies
1,728 youth had their Little Wishes fulfilled and the chance to participate in important childhood activities, including sports and art classes
613 youth had larger-than-life experiences by going to a ball game, seeing live theatre, or experiencing a cultural event through donated tickets
812 youth stayed fully engaged in school, knowing that Treehouse was there to help cover school-related fees like an ASB card, yearbook, cap and gown for graduation, school pictures, and lab fees
452 youth had the experience of a lifetime at summer camp
5,405 kids received the holiday gift they had been wishing for through Holiday Magic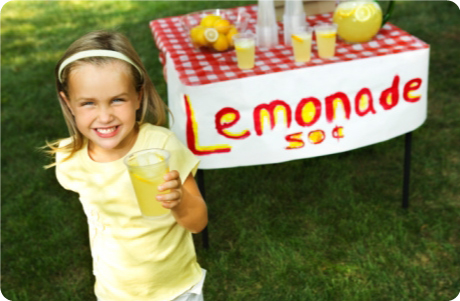 Kids know best what other kids might need or want, so we love working with our youngest Treehouse volunteers. These motivated young people are making a huge difference for foster kids!
Top Kids Helping Kids in 2011:
Connor Creswell — 'Cool Kicks for Treehouse' charity collected more than 700 pairs of shoes to help stock the shelves of the Wearhouse. As an athlete himself, Creswell knows the styles and brands of athletic shoes that appeal to our kids.
The Eva Family started the Lollipop Tree Harvest, where they invite their friends and classmates to come to their backyard on the day their tree "blooms" lollipops. They raised more than $5,000 in 2011!
The Backstage Dance Studio hosted a community dance exhibition in support of Treehouse.
Sacred Heart Parish Shoe Drive challenges each student to pick out a pair of new shoes that they like in their size and donate them to Treehouse — this year they collected 297 pairs.
Lindbergh High School DECA is a student-run club that put on a fashion show (and other events) and raised money for Treehouse through the ticket sales.
Tom Fox hosted his annual neighborhood holiday donation drive which collected new toys, clothes, and more than $1,700 for Treehouse.
The Issaquah High School Art Appreciation Association hosted a fundraiser for Treehouse.
Donation Drives
Some of the most compelling and successful fundraisers for Treehouse are conceived by supporters in the community who want to make a difference for kids in foster care. Donation drives hosted by both individuals and businesses help us stock the Wearhouse and raise funds to directly support Treehouse programs. In 2011, donation drive hosts raised an astounding $155,191, in addition to thousands of donated in-kind items (like jackets, clothing, shoes, books, and toys) through the combined efforts of 402 donation drives.
Top donation drives in 2011:
Coinstar
RMG Asset Management — Bellevue
Marchex
Chateau Ste. Michelle Winery
HDR, Inc.
Trident Seafoods
Eagle Home Mortgage
Pacific Market International
City of Seattle - Employee Giving & Volunteer Program
Wells Fargo Private Bank - Bellevue
Our Supporters
$100,000+
Eve & Chap Alvord, 97.3 KIRO FM, Stuart Foundation, Anonymous (1)
$50,000 - $99,999
Connie & Steven Ballmer, Boeing Employees Spirit of the Holidays, Alexandra Brookshire & Bert Green, Casey Family Programs, Harnish Foundation, Gladys Harrington in Honor of Eve Alvord, One Eighty Foundation, Regence BlueShield, The Seattle Times Fund for the Needy, Ticket To Dream Foundation
$25,000 - $49,999
Aven Foundation, Discuren Charitable Foundation, Bruce & Lynn Gibson, Thomas V. Giddens Jr. Foundation, Grousemont Foundation, Medina Foundation, The Norcliffe Foundation, Safeco Insurance Foundation, Schultz Family Foundation, Sessions Family Foundation, Jim & Jan Sinegal, Suskin Charitable Foundation, United Way of King County, Anonymous
$10,000 - $24,999
Janette & Bill Adamucci, Alpha Gamma Delta, Iota Chapter — Mr. Greek, In Honor of Elizabeth Carrol Alvord, AT&T Mobility, Michael & Tricia Brazier, Tracy & Ron Bundy, Cobalt, Costco Wholesale, Downtown Seattle Association, Eli Lilly and Company, John & Christine Enslein, Juli Farris, The Foster Foundation, Bradley Fowler & Linda Pedersen Fowler, The Linda Richardson Harper Foundation, Harvest Foundation, Hasbro Charitable Trust, Kellanne Henry, The Holt Family Advised Fund, The John C. & Karyl Kay Hughes Foundation, Intelius, Knossos Foundation, Barbara & Matthew LePage, Byron W. & Alice L. Lockwood Foundation, Joseph & Carolyn Mallahan, McKibben Merner Family Foundation, Todd & Mimi Menenberg, David Michener, Microsoft Giving Program, Alison & Glen Milliman, Neiman Marcus, Nordstrom, Northwest Children's Fund, Ashley O'Connor and Mike McCready, PricewaterhouseCoopers LLP, QFC, Sasco Foundation, Shrontz Family Foundation, Sleep Country USA, Tauck Foundation, Vitalogy Foundation, Wal-Mart Foundation, Weisman Design Group Inc, Whatley Family Foundation, Peg & Rick Young Foundation, Anonymous (4)
$5,000 - $9,999
Marta & Lucio Dalla Gasperina, Linda & Philip Hunter, Anne Marie Kessler & David Stonich, Schwab Charitable, Give With Liberty, John & Jackie McGlynn, Vicki & Dean Allen, Cricenti Family Charitable Lead Unitrust, Paul & Carol Abodeely, Coinstar, Anonymous, Linda & Ted Johnson, Jeannie & Bruce Nordstrom, Eden & Hank Waggoner, Karyl & Elias Alvord, Lynn & Bruce Gibson, Elizabeth Rudolf, Sheri & Greg Stephens, Janis Avery and Mary Kabrich, The World is Fun!, McKinstry Company Charitable Foundation, Brettler Family Foundation, Kurt & Teresa Lutterman, Anonymous, Patti & Mike Meyers, KPMG, Susan Allen, Amazon, Bank of America, Bath Fitter, David & Christen Blunt, Paula & Will Borhauer, Paul & Debbi Brainerd, Bobbe & Jonathan Bridge, Angie Buysse & Cynthia Per Lee, Laura & Paul Fortner, J. Peter and Barbara Gattermeir Family Fund, Michele & Paul Glisson, Frances Ann Hayes, Norman Hirschfield Foundation, Holt Family Advised Fund, Elizabeth A. Lynn Foundation, Keith & Mary Kay McCaw Family Foundation, The Medtronic Foundation, Rebecca Nelson, Nintendo of America Inc., Northern Trust, The Oki Foundation, Paramitas Foundation, Raven Foundation, Laura & Jack Schmidt, Starbucks, Mark and Susan Torrance Foundation, University Kiwanis, US Bank Community Relations, Vision Media, George A. and Marion M. Wilson Foundation, Anonymous (3)
$2,500 - $4,999
Expedia, Inc, Trident Seafoods, Tanner Companies, JustGive, Linda & Terry Finn, Windermere Foundation, Jewish Federation of Greater Seattle, Dawn Rains & Heather Laird, Chateau Ste. Michelle Winery, Yvonne & John Bazik, Suzanne Greer, Spring Creek Group, The F-Factor, Ed Torkelson & Kathryn Kearney, Anonymous, Willard and Adelle Maxwell Philanthropic Fund for Children, Perry & Christine Atkins, Alana & Peter Morris, Timothy & Helene Davis, Thomas Thompson & Lisca Borichewski, Vanguard Charitable Endowment Program, Anonymous, Joe & Gail Wenaweser, Wenaweser Foundation, Tiffany & Michael Diamond, Judy & Steve Marczewski, Bank of America, Dawn Carlson, Justin Fallstrom, Carolyn & John Fletcher, Carlene Gaudette, Janet George, Jeff Goldstein & Jaclyn Roberts, Susan & Matt Maury, Neal & Amanda Myerson, Cynthia Paur & Lee Singleton, Darlene & Jerry Stanton, Sterling Realty Organization, Super Supplements, Ann Trapp, Michelle Ventoza, Ruth & Todd Warren, Washington Association Of Realtors, Washington Women's Foundation, Catherine Wilkins Foundation, Wyman Youth Trust, Anonymous, Audrey & Robert Seale, City of Seattle, Jeff Chen, Anonymous, Gap Foundation, Teresa Bledsoe, Richard & Sharon Reuter, Laurie Rosen-Ritt & Steven Ritt, Anonymous, AT&T United Way Employee Giving Campaign, Paul Schaaf, Susan Shanbrom-Krabbe & Moe Krabbe, Erin & Todd Johnson, Shelly Brown Reiss & Michael Reiss, Sara & Robert Poore, Kathleen Bayley Smith and Steven Smith, Netmotion Wireless, Wendy & Jim Truitt, Rhonda Powell, American Family Mutual Insurance Company, Michael & Lisa Anderson, Cheryl & Ronald Bryant, Mitzi & Chris Carletti, Michael Clewett, Laura Clough, Dean & Kimberly Darwin, Jeri & Doug Donnelly, Jack & Suzanne Edwards, Pamela & Robert Eshelman, Micki & Robert Flowers, Michael & Lynn Garvey, Bruce & Vicki Holliday, Elise Holschuh, The Keg Spirit Foundation, Margot Kenly & Bill Cumming, Steven & Anne Knight, Liz Lasater, Kathleen & George Moran, New York Life Insurance, Nielsen Family Foundation, Olympic Cascade Services, Inc, Jeff & Patricia Raikes, Raikes Foundation, Red Arrow Consulting, INC., Arthur & Ellen Rubinfeld, Linda & Raymond Russo, Amy Wainio, Maggie & Douglas Walker, Wells Fargo Foundation, James F. Williams, Daniel & Christine Young
$1,000 - $2,499
Dragonfish Asian Cafe, Phillip & Erin Raschke, Backstage Dance Studio, Linda Day, Measurement Technology Northwest, Lisa Touw, Fazlollah Arian, Tommy Bahama, Tova Wiley Hornung & Ken Hornung, Lakeside Industries, Puget Sound Energy Foundation, Patricia & Stephen Anderson, Bank of America Foundation, The Church of Jesus Christ of Latter Day Saints Foundation, Jill Marsden & Ros Bond, Queen City Yacht Club Tarettes, Richard Algire & Denise Burpee, Erin & Ethan Bernau, Bishop-Fleet Foundation, Janis Bridge, The Capital Group Companies Charitable Foundation, Sara Carter, Peter Christothoulou, John Conwell, Cooper-Levy Charitable Trust, Blaine & Susan Coppin, Anita Davidson & Robert Friedman, Muriel Diamond, Yvette Eisenberg, Peter & Joan Fortune, Lloyd & Janet Frink, Dave Hallowell, Joseph & Kathleen Hampton, Horizons Foundation, Jeannie Ianelli, International Telecom, Kawabe Memorial Fund, Paul Mackie, Michael Magnotti, D.V. & Ida McEachern Charitable Trust, Robert & Constance Moser, Chuck Nordhoff, Osberg Family Trust, PopCap Games, David & Laura Richardson, Russell Matching Gifts Program, Seattle Christian Foundation, Seattle University, Julie & Mike Seigler, Hans & Hazel Siebert, Lucy & Sam Sullivan, Shari & Colin Zanetti, Anonymous, Pla Mor Bay & Grill Inc, Jane & Jim Fredricksen, Robert Moline, Newport Presbyterian Church, Monika & Paul March, Tana & Andrew Gall, Mary & Tony Ward-Smith, Lane & Michael Brown, Heidi Stolte, Ann Hanni & Louis Mladenovic, Kelly & Eric Burke, Mary & Mark Griffin, Rich Poli, Amgen Foundation, Bill Stauffacher, Renton School District, Heather Giacoletto & David DeVisser, Gavin Lazarow, The Polyclinic, Stacey Doerr, Washington State Bar Association, GE Foundation, Margaret Keenan, Janet Munro, Chris Allison, Jesse & Mary Pat Bond, Patrick Boyle & Tracy Fuentes, Brown and Caldwell, Kaye & Art Cole, Construction Financial Management Association, Dightman Capital Group, Inc, Michael & Lindsay Foody, Har-Bro, Jennie Krapf & Tyler Brixey, Midge Litke, Mark & Janet McClure, Perkins Coie, Amy Phillips, Sandra & Tim Premselaar, Jeanne & Wayne Quinton, George Reynolds, Frances Rondestvedt, Heidi Sachs & Fritz Friedhoff, Dianne & Patrick Schultheis, Robin Shapiro & Doug Plummer, Barbara & Joseph Shickich, Gail Smith, Rosemary & Ross Wheeler, Doug & Cyndee Wiese, Integral Consulting Inc., Kimberly MacEachern, Lululemon - University Village, Gregory & Diane Meister, Amy & Peter Hanson, Rainier Group, Altria Group, Inc., Walter Hadlock, Carmen & Carver Gayton, Robert & Kathleen Kaplan, Janie & Ken Lanier, Bill & Kathy Pettit, Kim Richter, Razorfish, Lisa Hoonan, Jessie & Matt Hooper, Theresa O'Leary, RDH Building Sciences Inc, RSA Sports International Inc., Jack & Janice Sabin, Marcy Woodruff, Network For Good, Mary & Jeff Anderson, Mike & Patricia Anderson, Debbie Calderon, Dianne Collis, Girl Scouts of Western Washington #41091, Warren Moon, Frederick & Ashley Northup, Jim Oswald, Caroline & Mark Poling, Joseph Therrien, John Walsh & Susan Long-Walsh, Shelley Farrell, Barbara & Ronald White Thompson, Solid Ground, Nancy Sorensen, Carolyn Echelbarger, Kathleen Miller, Sarah Sappington, Cecilia Cayetano & Trevor Cobb, Christine & Christopher Davis, Keith Malek, Goldman, Sachs and Co., Allan & Jane Paulson, Duck Island Ale House, Andrew Anschell, Kathy Elias, Charlene & Gregory Steinhauer, Dean Willard, Lucius & Phoebe Andrew, Daniel Pirone & Shelley Thorsen, John Mead, Honeywell Hometown Solutions, Ernst & Young LLP, Ken & Sandra Glass, Jennifer Hopper, Molly & Dirk Van Der Burch, Luke Corbin, Nicholas & Lisa Bond, Dana Frank & Steve Looney, Jodie & Mike Kanzaki, 787 Electrical Design Team, Jia-Yuarn Cheng, Mark Rowe, Rat Patrol, Tamara Hong, Shirley Abrahamson, Diane Adachi, Deborah Adams, Doug & Jan Albright, John & Karen Anderson, Spike & Carol Anderson, Linda Arink, Charmaine Ashcraft, Phillips Avery, Carol Bailey & Steve Medwell, Carol & Peter Balousek, Dawn Baron, Dan Baty, James E. and Constance L. Bell Foundation, Nancy & Jerry Belur, Jack & Becky Benaroya, Timothy & Brenda Berg, Robert Bigej, Peggy Bigelow, Ann & John Blasko, Laura & Philip Bloch, Sarah Bluhm, Ann & Bruce Blume, The Boeing Company, Jay & Loui Bond, Lisa & Norm Bontje, Eric & Debra Boutin, Deon Brown, Craig & Susan Bruya, Fifi & John Caner, Christopher Cardwell, John Carlson, Sandra & Kent Carlson, Ted Chiang, Children Count Foundation, Colleen Chin, Stan Cho, Gretchen Cilley, Amy & Matthew Cockburn, Susan Cole, Michelle Cory, Ann Cotton & Mike Cole, Bradford & Stephanie Creswell, Jan & Tom Crews, Meredith Daniels, Diane Dewbrey, David Difranco & Kim Anderson, Michelle & Brian Dightman, David DiGiuseppe, Mike & Hannah Ducey, Jerry Dunietz & Laurie Minsk, Jeanne Eagleson, Caroline Egan, Mary Frances Feider, Patty & Steve Fleischmann, Fleming Investments, Bart Flora & Maureen Bloom-Flora, Freestone Capital Management Charitable Gift Fund, William Freeman, Stan & Cindy Freimuth, Lori & Robert Gallagher, Katarina & James Garner, Dorinda Gier & Michael Fleming, Glaser Progress Foundation, Pauline & Vince Godfrey, Scott Goodey, Gotta Dance, Greystone Foundation, Marla & Bob Griebenow, GTech, Gina Guinasso, Brent Guinn, William Hargreaves, Devin Harmala, Janis Harwell, Marni & Michael Heffron, Lucy L. Helm, Wanda Herndon, Margaret Hooks & Justin Ferrari, Lee Ann Huggins, Margaret Hunt, Winky & Peter Hussey, Debby Hyde, Erica Isono, Jack Schenker Charitable Trust, Jessaca Jacobson, David James, Anne Jenkins, Laura & Mark Jennings, Barry Jostol, Dawn & Robert Kaufman, Jonathan & Christel Kell, Georgianna & Peter Keller, John Kernie, Mary & Peter Kerr, Michelle Knutzen, Allan & Mary Kollar, A.J. Kollar Fine Paintings, Prithy Korathu & M. J. Kiser, Rick Koske, Barbara S. Krogh, Steve Krohn, The Landefeld Family Advised Fund, Lane PR, Kasey Langley & Nathan Grothe, Mary C. Larchey, Doug Larm, Maureen Lee & Mark Busto, Raymond & Janie Lee, LeRoss Family Foundation, Sarah Leung, Robert Levine & Karen Bohmke, Darci Long & Cindi Morrison, Mary Magianno, James & Casey Margard, Martens Associates PS, Mike Mathis, Tod & Christa McBryan, McEachern Family Foundation, Lance & Joy McIntosh, Brian W. Miller, Kelley Miller & Peter Schuette, Thomas Miller and Terri Olson Miller, Gregory & Mary Moga, Keith Myers, James Nedved, Denise & Dwayne Need, Dwight Newell, Nancy Nordhoff, Shawn Novick, Mark Nudelman, Al O'Brien, Robert Ohlson, Bob & Brenda Oliver, Julie O'Neal, Gregg & Margaret Ose, Janell & Kevin Patrick, Patty Pearcy, Pepsi Bottling Group, Jennifer & Robert Peters, Michael & Patricia Peters, Stanley Petersen, Muriel Phillips, Andria & Mark Pinkowski, Carl and Eloise Pohlad Family Foundation, Gary & Roxanne Pokrzywinski, Julia Pollock, PPD Development, Pamela Prater, Premera Blue Cross, Gary Prince & Megan Goldman, Eric & Susan Pucher, Rainier Investment Management, Inc., Ann Ramsay-Jenkins, Scott Redman, Srilakshmi Remala, David Rockabrand, Dave & Patricia Ross, Donald Roy, Patti Savoy, Lisa Schafer, Mike Schuh, Rick Scott & Jan Griggs, Seattle Mariners, Douglas Seiler, Dorothy Sheehan, Cynthia Simchuk, Tom Skerritt & Julie Tokashiki, Jerry & Laurie Slater, Smile Brands Inc, Mary Snyder, Tim & Laurel Spelman, Mary Stenroos & Penny Smith, Kim Stohler, Dorothy Strand, Vanessa Strickland, Shelly Sundberg, Sara & Jason Taylor, Mikal & Lynn Thomsen, Anne & James Thomson, Luke Timmerman & Tracy Cutchlow, Janet & Douglas True, Eliza Truitt & Steve Mandich, Doug Uhrich, Mark & Mattie Vadon, Al & Lisa Van Kampen, Danny Van Lant, Bente Vollan, Wilf Wainhouse, Jason Waller, Washington Health Care Association, Julie & Rogers Weed, David & Marsha Weil, Linda Wescott, Western Tile & Marble, Bradley Williams, John & Carol Williams, Nancy Williams, Galen & Nancy Willis, Windermere Real Estate Mt. Baker, Kim Winter, Lynn & Charlie Winters, Greg Witter & Anne McGonigle, Kevin Wold, Roger & Donna Wolthuis, Judy Woo, Shauna Woods, Martha Woodworth, Alice Wren, Lisa Yoder, Laurie Youngblood, Zombie Pumpkins, Anonymous (8)
$500 - $999
Mark Cleary, Lori Hutson, Wells Fargo Community Support Campaign, Patrick Stemen, Gretchen Jordal, Bill & Jill Gormley, The Regence Employee Giving Campaign, Mary Davis, Kirsten & David Wysen, Lynn Caldwell, United Way Denver, Engineering Ops, Hudson Bay Insulation Company, Mark & Lisa Schneider, United Way of Pierce County, Kelli Kohout, Clark Nuber, P.S., Diana & James Blackmore, Aletha & Allen Clark, Leslie Decker & Stephen Rimmer, Mitzi & Stephen Widdows, Charles & Stacy Hemingway, Michele & Edward Klein, Groupon, Kristina Warnes, Richard Lewis, Constance & Ray Krontz, Joel Mongeon, Bettin Associates, Inc., Mike & Lynne Bush, Elaine & David Eva, Dr. Heidi Gemperle & Polly Young, Gemperle Enterprises, Daniel Kamm, Deborah Kerekes, Jane Magdanz, Melanie Ryan, Julie Trygstad, Gubby & Gillian Barlow, Nichole & Mike Bockner, Alpha Theta Delta of Chi Psi, Kate Brostoff & Mel Belding, Jeannette Cyphers, Geico Philanthropic Foundation, Robert & Jana Greaton, Nancy Greer & David Ross, Betty Haines, Dave & Joanne Harkonen, HDR Engineering, Inc. - Seattle Project Office, Patricia Henry, Rob & Diane Karl, John & Laura Kvasnosky, Merrilee MacLean, Connor McBride, Sandra Pappas, Ann Parker Way, Regence BlueShield, Patricia & Lawrence Romel, Dustin & Jessica Schmidt, Catherine Shaffer, Randi Smith, Barbara & Stuart Sulman, Charlene Valentine, George Von Gehr, Clyde & Kathy Wilson, Mark & Katherine Young, Anonymous, Westfield Southcenter, Angela Loeks, CA Technologies, Inc., Doris Gaudette, United Way of Snohomish County, Joan & Robert Hibbs, Richard & Gayle Collins, Constance & Norman Rice, James Schneidmiller & Gina Vangelos, Amy Gillespie, Reiley & Deborah Kidd, Jane Kopriva, Lolita & Joe McNabb, Geneanne Mendel, Amy Mullins, Susan Neumann, Jeanne & Andy Stephens, Tousley Brain Stephens, Costco Executive Match Program, Rodney Higdon, Cynthia & Tom Captain, Richard & Sarah Barton, Marilee & Nile Clarke, Alexandra Fowler, Helen & Charles Kester, Heide Lankeit, Christy & Bryan Smith, Heather Glasgow & Mark Rynearson, Twelfth Night Productions, Barbara Zetterberg, Lorna & Jim Kneeland, Larry Franks, Christine Frasier, Bob & Andrea Gregg, Lisa Yohalem & Jay Furtick, Nora Davis, JPMorgan Chase, Susan & Patrick Dunn, Maryann Huhs, Key Bank Foundation, Gary Shankman, Laird Norton Company LLC, Dorothy Maples & Angela Satcher, Aboda, Cinda & Mike Bross, Carol Antone, Matt Barnes & Lesa Sroufe, Diane Barron, Kelly Beedle, Larry & Susan Benedict, Jack & Barbara Bryce, John & Sallie Chaney, Mike & Marci Clevenger, Alice Doyel, Scott Freeborn, Barbara Hack, Toni & Peter Haley, Taylor Head, Sean Jackson, Terry Jerke, Polly McArthur, Michael McElroy & Jean Kelley McElroy, Merck Partnership for Giving, Barbara Parker, Vee-Ann Pham, Julie Pottinger, Claire Reiner & Robert Kinzinger, Larry & Jennie Rush, Randall Schatzman, Lew & Jodie Schimke, Erin & Robert Shackelford, Paul Tharmond, Eric Tollefson, Charles Wargo, Susan Weiss and Kim Krummeck, James & Toni Wiedman, Angela Anderson, Shelby Clayton, Dale & Katherine Linder, Erin Rose, Sandra Abrahamson, James & Burnley Snyder, Rebecca Bogard, Margery & Neil Hokonson, Stephan Boyd, Linda & Douglas Elsner, Sean & Michele Gaffney, Goldman, Sachs & Co. Matching Gift Program, Jeanne & Mark Johnson, Susan & Henry Kaplan, Ruth Kerr, Christine & Thomas O'Connor, Julie Pember, Robert Rose, David Vail, Elly Welt, Jane & Jon Hongladarom, Greg King, Pam Hutter, Gary & Mitzi Aspiri, Justin E. Geisenhoff, Parul Sher & Perchita Bhan, Jane Hague, Margaret Breen & Stuart Landefeld, Lorelei Herres, Allison Leonard, Morgan Stanley, Jennifer & Richard Schwartz, Chiemi Davis, Greenwood True Value, Gabriela & Benjamin Ahern, Stacey & Anders Kruus, Irene Retel, Alice Gautsch Foreman, Katie & Scott Renschler, Barbara & Michael Walmsley, Andrew Herron, The Hans and Elizabeth Wolf Foundation, Kathleen Albrecht & Peter McCormick, Aaron & Emily Alhadeff, Mariani Alimin & Stein Wang, Patricia & David Allen, Kelly Almeleh, Sarah & Bob Alsdorf, David Anderson, Shelley Anderson & Thomas Krider, Christopher & Robyn Ashton, Jill & Warren Ashton, Auburn City Imports, Darlene Baker, Bob Barkshire, Thomas Barwick, Pat Bates, Jacqueline Bays-Muchmore, Adrian & Kimberly Beach, Virginia & Harrell Beck, Judy Bedar, Christine & Brent Bennett, Diane Berge & Richard Johnson, Bergen County United Way, Dorothy Betts, The Sheri and Les Biller Family Foundation, John Black & Joanne Poggetti, Laurie Boehme & Mark Muzi, Jennifer Bowers & Toby Young, Cheryl Buck & Susie Miller, David Burman, Gary & Catherine Bylund, Mary Jean & Larry Campbell, Grant & Emilie Castle, Dolores Cavett, CB Richard Ellis, James Chacon, Meiling Chi, Lisa Chissus, Sloan Chong & Ted Koehn, Melissa Christian, Richard Christie, Christina Uihlein Trainer Leber, Construction Dispute Resolution Inc, Julie & Clifford Cooper, Barbara & Ken Cowan, Elisa Cowin, Jolene & Murl Cox, William & Kelly Crow, Crissa Cugini, Kathy Culver, Linda Dalton, Barbara & Tom Davidson, Phil & Cathy Davis, Shannon & Cynthia Day, Dicks Drive-Ins, Janice Dillman Long, Gavin & Kathy Dillon, Sarah & Mike Dion, Michael Donnelly, Maureen Dougherty, Draftfcb, Tonya Dressel, Ruth & Mark Dundon, Bill & Lee Ellis, William & Erin Ellis, Lisa Everson, Matt Fankhauser, Kenneth & Jane Feldman, James & Krista Ferguson, Raymond Ferrari, Jim & Mary Figel, Patricia Fitzpatrick, Rob & Suzanne Fleming, Beverly & Paul Fletcher, Lara & Richard Foote, Robert & Suzanne Freeborn, Jacob & Jen Freeman, Sharon Friel, Michael Froebe, Todd Gardner, Catherine Gelband, Kathleen Geraghty, Debbie Girdler & Dave Cutler, Adele Golub, Karen Gordon, Richard Grader, Laura Grubb, Lisa & Sebastian Gunningham, David Gustafson, Joan & Arthur Habu, Patricia Hamilton-Bell, Molly & Mike Hanlon, Lawrence & Hylton Hard, Heidi Hardy, Racha & Wassef Haroun, Harris myCFO Foundation, Nancy Hartunian, Mary & James Hawk, Tim & Jen Heaton, Richard & Elizabeth Hedreen, Deborah & Scott Helfrich, Janie Hendrix, Krista Heys, Teresa Hodgins, Toni & Rod Hoffman, Kalen Holmes, The Gerald K. And Virginia Hornung Family Foundation, Russell & Melonee Horowitz, Jeff Hovey, Carmen Hudson & William Wiggins, Linda & Donald Hughes, Isador Simon Family Foundation, Anu & Naveen Jain, Robert Jarvis, The JKU Foundation, Lonnie Johns-Brown, Jeremy & Molly Johnson, Molly Johnson, Paul Jokisch, James & Diana Judson, Kallberg Insurance, Katherine Olson Foundation, Tessa Keating & Stephen Rothrock, Debra Kelley, Julie Key, Britta Kirby, Stephanie Kirby, Knights of Columbus St. Thomas Council #11253, Jackie & Skip Kotkins, Jelaine & Peter Kraetsch, Kubale Family Foundation, Deborah Kusaka, Mary Lacy, Afshan Lakha, Margaret & Antonio Laliberte, Sheryl Landry, Lori & Terry Langston, John & Nanette Latham, Todd Lee, Robyn & Ron Lewis, Liberty Mutual, Tana Lin, Steven & Anne Lipner, Jodie Mackey, James & Barbara Malerba, Jill Marotta, Christopher & Rebecca Martin, Massage Envy, Matthew G. Norton Co., Arlene S. Mayeda, Brian McCarthy, Evelyn McChesney, Maureen McGee, Alex & Liz McKallor, Marie McNabb, Douglas McRobbie, Rhonda Meadows & Erik Blythe, Alan & Joanne Montgomery, Trudi Ann & Larry Morris, Kelly Moser & Jennifer Teel, James & Vicki Murphy, Jennifer Naimy & Robert Raphael, Bruce & Deborah Nelson, Craig & Roberta Nelson, Nancy Neraas & Michael King, Michelle Neves, Craig Newman, Shari Newsom, Charles & Eleanor Nolan, Darla Nyren, James & Julanne O'Brien, Rena O'Brien, Timothy & Elizabeth O'Connell, Meg O'Connor & Randy Bannecker, Oriental Landscape Maintenance Inc., Overcomer Covenant Church, Rich & Laurie Padden, William Paine, Jane Palmer, Parker Smith Feek, Judith Paul, Jim Pearce, Mary Pembroke Perlin & David Perlin, People for Lynn Kessler, Kristy Petersen, Shane & Deveaux Philpot, Sharon Philpott, Sally Gerber Phinny, Angela Polin, Cecelia Poole, Katherine Postell, Nancy Powell, Victoria & Brad Prugar, Gail & Lawrence Ransom, Sarah & Douglas Reed, Carla & James Richards, Laura Riddick, Shelly Rieger, Michael & Maureen Rimkus, Annette & Charles Robinson, Mark Robinson, Amy & Matt Rudolf, Tim Ruhl, Natalie Sampson, Julie Saul, Robin Schirra, Tamara Schoen, Nickolas Sears, Seattle International District Rotary Club, Seattle's Bravest Charity, Steve Sexton, Benjamin Sherwood & Sidira Sisich, Janet Showalter, Jane Simoni, Shelley Skinner, Ed Skone, Tony Smith, Warren & Nancy Smith, Susan Springmeyer, Spiridon Stamatiou, State Street Matching Gift Program, Wayne Williams and Melanie Stewart, Julie Stofel, Diana Stone & Jim Larus, Annette A. Strand, Colleen Stromatt, Tracy L. Sudman, Kathleen Sullivan & Daniel Berger, Carrie Sundstrom, Merideth Tall, Hung Tan, M. Jane Thomas, Teresa & Anna Thompson, Leslie Tidwell, Ed Troyer, TTRD Organization, United Way of Rhode Island, Ewoud van der Werf, Andrew Vickers, William Wagner, Arthur & Eva Wahl, Walgreens, Hall Walker, Margaret & Ronald Walker, Margaret Walkky, Kerry Walsh, Kimberly Watson, Waypoint Consulting Group, LLC, John Webb, Eric & Catherine Wedge, Larry & Linda Weigel, Peter & Suzanna Westhagen, Billy White, Terry & Clark Wilcox, Barbara & Richard Wortley, Kathryn & Richard Yanak, Joan Young, David Zucker, Anonymous (2)
$250 - $499
Robert Gruber, JT Cristy, Raedeke Associates, Inc., Linda Mullen, Kenneth & Laurie Francis, Patricia Deprez, Justin Grimm, Robert & Kristina Clawson, Peggy Larson, Dawn & Michael Shero, Ellen & Kevin Comeaux, Lisa & Norbert Van Dam, Wendy Sobic, Julie & Randall Back, Brien & Jean McGuire, Jon & Shannon Clarke, Judith Douglas, Michael & Katy Philips, Brittany Park Retirement Community, Tam Burrow, Toni Edgar, Laura Gerber, Cate Goethals, Ronald & Jenette Grant, Kathryn & Albert Greenberg, Louis Kovitz & Barbara Maletta, Maren Montgomery, Erin Riley, Sarah Willgress, Nimai Miller, Hazel Henderson, Dawn Atkins, Beverly & Jack VanHartesvelt, Judith Berrett, Laura Majovski, Heidi & Douglas Hodges, Joseph Peltier, Shoreline Public Schools, Ashley Baerwaldt, Mary-Keith & John Deacon, David Hills, Marion Hopkins, Wendy Kaufman, Stacy Lill, Stuart & Barbara Lyle, Helene Mawyer, Teresa Mayberg, Paul & Margaret Pfleger, Gatis & Joanna Roze, Carol Smith, Robert Wahbe & Lisa Brown Wahbe, Eunsook Liana, Brian Andersen, Andrea Ordean, Precor, Anthea Milton, Ellen Miller, Maria Worth, Donald & Barbara Climer, Janet Steiner, Judy Heit, William Badger & Edith Cook, Daniel Becker, Kelly Benson, Carmen Berger & James Willems, Pat Donahue, Jeff Drayer, Candace & Loren Engrav, Sierra Fisher, Douglas Green, Maureen & John Harley, Laura Hatton, Cathleen Hylton, Monica Jackson, Galen Jefferson & Bruce Campbell, Janine Jones, Corinne & Carl Kehayes, Nancy J. Kvinge, Miriam Landy Charitable Corp., Krystal Lee, Kevin Leff, Erika & Nathan Levin, Jim Lykins, Maureen Martin, Susan & Bruce Michelson, Chuck Miles, Harriett & John Morton, Dan & Marion Nelson, Sharon & Greg Nickels, Rosella Picado, Posner-Wallace Foundation, Beth & David Salaguinto, Taunya & Frans Sell, Lauri Taft, Effie True & Kevin Gleason, Kenneth & Rosemarie Withee, Lynda Woodward-Collie, Jason Wright, Anonymous, Corey & Julie Pogue, Denise Rouleau, Marlene Maier, Bruce Green, Hanna Johansson, Jaime Link, Mary Pachek, Jason Valian, Tammy C. Widmyer, Scott & Marion Vokey, Dennis & Patricia Anspach, Craig & Laurie Mullarky, Adorno Yoss Caley Dehkhoda & Qadri Inc, Eileen & Richard Askew, Jenica Chase, Marc Galvagno, Dave Middaugh & Mary Bruns, Monica Sanches, Rachelle Stanko, William & Stephanie Harper, D.A. Davidson - Seattle, Ernest L. Cole, Douglas & Cathy Angell, Heidi Beerbower, Dennis Eibe, Jereld Lucas, Colin Mackenzie, Joseph Maleda, Kristen Reetz, Jill Roe, Tom Campbell, Department of Disability Determination Services, Eric Herbig, Catherine Bailey, Tracy Bickhaus, Blackrock, Bill Borrows, Wendy & James Bradbury, Carillon Properties, Shara Churchwell-Fetters, Thomas & Deborah Cleveland, Robert & Kathryn Colgan, John Devore, Gwen Dixon, Kayvaan Ghassemieh, Elizabeth Gould, Dan & Amy Holmes, Wendy Howard, Lindsey Jeffcoat, Sherry Johnson, Rebecca Kranz, Maja Larson, Jane Leeds, Samantha Lewsley, Kevin Majeau & Karin Fosberg, Susan Mask, Whitney Mason, Laura Middaugh and Adam Kline, Michael & Mehri Moore, Melissa Norris, Patsy Pattison, Margaret Peterson, Kathleen Porterfield & Norwood Eggeling, Heather Ripplinger & John Przebieglec, Launa Sanders, Alan & Susan Schulkin, Michelle Selvar, Julie Shaup, Katrina & Keven Showalter, Michelle Siderius & Colin Davis, Alan Smith & Barbara Potashnick, Carol Sperling, Shelby Stokoe, Scot & Donna Studebaker, Michael & Kristin Tucker, Ann Wyckoff, Lanny McGrew, Issaquah School District, Jessi MacDonald, Lori & Geoff Patrick, Yvonne Terrell-Powell & Darrell Powell, Connie Clearwater, Julie Wanner, Scott & Vicki Jensen, Bethany George, Susan Clifford Jamroski, Leslie McIntosh, Claire Acey, Mullin Law Group, PLLC, Bev & Larry Ricker, Robert & Keri Wheeler, Matthew Wojcik & Christine Hunt, Lynn Bain, Jackie Dallen, John & Kathleen Maurel, Sandra Subert, Anonymous, Stephen Crossland, Hard Rock Cafe, Lizbeth Agront, Jessica Lee, Tyler Parker, Bonnie Lambert, Eutimio Hines, Cynthia Harvey, Diane Barbour & James Rulfs, Mark Dunn, James Troxel, Cynthia & Kirk Jones, Virginia Clark, Thomas Prowell, Delluah Todd & Lorelle Farber, Jehna Jamero, Steve Haberl, Sandra Wong, Angela & Sean Battle, Laurie Black, Vince Angell, Heather Arbon, Sue Atkins, Jeffrey Austin, Patricia Avery, Barbara Barbee-Pelzel, Shirley & Scott Barker, Lynn Barr, Liz Baxter, Dennis & Maureen Bekemeyer, Kelly Brewe, Derek & Wendy Buck, Robert Burk, Pamela Burrow, Andrew Campbell, Timothy Campbell, Gnanulan Canagaratna, Leif Carlson, Stanley & Susan Carlson, Neil Casserly, Cederstrand Rentals, Anne Clark, Randy & Lisa Cole, Susanna Cullinan, Elaine Denslow, Peggy Diggs, Jennifer Dills, Darcy Dixon, Alan Dobie, Steven & Jennifer Donahue, Edmonds Auto License, Henry Farber & Amy McGinnis, Bill Fitchitt, Deborah Fogerty, Tom Foster, Bridgette Franke, Mary Fredeen, Nicole Gaines, Joan Gillanders, Emma Gillespie, Google Matching Gifts Program, Margaret Gramling, Glenna Grewe, Susan Gudmundson & Stephen White, Leigh Hammett, Linda Harries, Sandra Hegland, Joseph & Sue Helensky, Todd Henry, Shawna & Cameron Hewitt, Michelle & Todd Hillier, Jack Hou, D.D.S., MDS, Michael Humphreys, Denise Ingram, Sally Jenkins, Jolene Jewett, Cynthia Johnson, Marty Johnson, Pamela & Brian Johnson, Mary Jones, Shaunessy Jones & Chris Walton, Dodie Kamman, Samuel Kaplan & Danielle Mullian, Kendra Kelly, Stephanie Kelly, Russell Kimble & Kelley Meister, King County Nurses Association, David & Leila Kirske, Jan & Keith Kusler, Wilfred & Andrea Lacroix, Deborah & Craig Lawson, Gary LeVander, Leslie Lord, Jim Maguire, Kirsten Mann, Sonja Massey, Justin McCaffree, Janay McClarin, Marin Mcentyre, Gordon McGrath, Shawn Meeks, Midway Muffler & Radiator, Inc, Dennis Milich, Kenneth Mitchell, MOMS Club of Maple Valley, Maureen Morris, Frank Nam, Frederick Norman, Judy & Don Ostrow, Donna Pacanovsky, Carmelle & Othniel Palomino, Anne & Rick Patterson, Florence Peterschmidt, Peggy Pickering, PNW NACTA, Connie Powell, Celeste Ramberg, Linda Raymond, Rebecca Ringhouse & William Pharr, Saara Romu, Richard & Linda Rorem, Nancy Rush, Kathy Sabin-Mensah, Cathy Sanders, Julie Schreeder, Guy Shefner, Julie Sindelar, Kristin & Steve Sitcov, Andrea Smith, Anya Smith, Snoqualmie Indian Tribe, Dena Solt, Dani & Wade States, Anne Marie Steinacker, Ken & Nan Stephens, Patricia Sunseri, The Peach Foundation, Geraldine Thoren Harris, Paul Thorndike, George Tokiwa, Terri Turner, Ray Urvina, Jorrit & Angela Van der Meulen, Judith Vosh, Jesse Weed, Lucy Weinberg, Debra Wheeler, Jared & Cindy Wheeler, Susan Wilkie, Valerie Wilkin, Susan & David Willis, Kari Winterfeld, Juliana Wong, Christine Maria Woskett & Neill Clift, Joanne Wright, Michelle Yang & Bob Zammit, Rose Zeringer, Anonymous, Jennifer Wathen, Marc Quilici, Randy Pagulayan, Forouzan Behzadpour, William & Jane Blaylock, Donna Miller, Mae Wynne, Matthew Muehlhausen, Patricia Kurz, Heidi Bledsoe, Pat McGalliard, BioControl Systems, Inc, Sarah & Luther Frerichs, Deirdre Thierry, For Art Sake, John Miller, Teresa & Richard Austin, Barbara Bevan, Sandy Mau, Erin Tindal, Daniel & Carolyn Vache, Elizabeth & Bob Aylward, Diane Castanes, Tara & Dane Correll, Carter Danne, Sarah Everitt, Erika Gudmundsson Washburn, Pamela Hartmann & Wayne McIntosh, Pamela Hughes, Kenneth & RuthAnne Inselman, Jeana M. Jorgensen, Carolyn & Bob Kitchell, Anne Kralyevich, Christiane Laakmann, Janet McInerney, Cindy & Anthony McNabb, Maria Murillo, Kenneth Shang, Heidi Smith, Helena Smith, Terrene Stackpole, Jeanne Tweten, Peggy Walton, Dan Washington, Susan Wessman, Evelyn Zabo & Rick Schroder, Sydney Zvara, Linda & James Thorburn, Celebrated Chefs, East Shore Unitarian Church, Mark Gabsby, Carmen Hernandez & Dana Fornasar, Andrea Gunther, Cheryl Taylor, Gretchen Swapp, The Regence Group, Christopher Hilsmann, Leslie Schiffman, Kathryn Wedes-Frost, Stephanie Huling, Kenneth & Yvonne Zick, Julie Florida, Shelley & Gene Meyer, Kenneth Boetcher, Joni Fuller, Andrew M. Gillespie, Rhonda King, Gwendolyn Morris, Jilberto Soto, Kutay Tuncak, Ollie Yarbrough, Pam Newsome, Richard Belshay, Betsy A. Norton-Middaugh, Sandy Poblete, Frances Ruth Dujon Reynolds, Margaret Gordon, Anonymous, Jeffri Coleman, Frederick & Elizabeth King, Gregory Frankovic, Brian & Katherine Hill, Heija Nunn, Linda Berry, Sandra Pailca, Merry Abeel, Corinna Adams, Denney Agen, Carmen Aguiar, Evelyn Alexander, Inez Allan, Allegis Communications, Christine Allen, Mary Ann & Howard Allen, Debbie Amble, Stacy Amrine, Alison Anderson, Hamish Anderson, Leah Anderson, Tora & Spencer Anderson, Edrie & Steven Andrews, Sara Asatiani, Axia Financial LLC, Justin E. Bailes, Renee Bang, Judith Barbour, Gail Barker & Francis Leeds, Fiona Barlow Watson & Court Watson, Karin Barnes, Georgette Barton, Marty Bask, Beacon Development Group, Karen Beaudry, Annette Becker, Thomas & Jody Beckwith, Tanya Bednarski & Gregory Johnson, Earl Bell, Ray Bell & Anne Yamada Bell, Denise Bennett, Linda Benson, Marcy Berejka, Marcia Berenter, Simone & Derek Berger, Thonse Bhat, Paul Binder, Nancy Bittner, Susan Black & Robert Maas, Tim & Kay Black, Craig Blankenstein, William Bloxom, Matt Bodoh, Maria & Gary Boelter, Peter & Brook Boeskov, Paula & Wally Boos, Don Botts, William & Ann Bowden, Nicole & Todd Bowers, Judith Boyce, Barbara Boyd, Sue & Mike Brandeberry, Carl Brandenburg, Dirk Brandenburg, Carolyn Brandsema, Julie & Craig Brauff, Laurie Breidenbach-Forslund, Susan Brennan, Edward & Pamela Bridge, Janette Brimmer, Barbara Brinner, Dodi Briscoe, Andy Brockenbrough, Terrence & Judine Brooks, Debbie Brown, Jeff Brown, Mary Brown, Gerald Burns, Shelley B. Butler, Amy Byrum, Terri & Bryan Caditz, Susan Campbell and Michael Gerke, Therese Campion, Melanie Canto, Shelly Capeloto, Diana Carey, Robert & Suzanne Carlile, Amber Caska Wright, Lisa Catalano, Andrew Cates, Paul Cavanaugh & Patricia Lynch Cavanaugh, Rachelle Cawaring, Christina Chang, Darrell Charles, Suzan Chavez, Alex Chen, Pi Cheney, Andre Chicha, Jason Childers, Jennifer & Greg China, Lulu Chou, Erica Chow, Nancy Christensen, Bridgette Christiansen, Catherine Chu, Cary Clark, Diane Clark, Ed Clark & Nancy Norris, Jennifer Clark, Paul & Carolyn Clark, Lori Claudon-James, Mike Cleek, Jennifer Cobb, Jayne Coe, Karen & Bryan Collins, Stephen Connelly, Karen Conner & Greg Lucas, Wendi Cook, David Copley, Tracy Cornell Wegley, Cosmos International Corporation, Michael & Kerry Cotton, Judy Courshon, Lisa & Sheldon Cowen, Louise Creighton, Neal & Ann Creswell, Carol Crews, Tim & Shelly Crosby, Stacy Crowner, Hugh & Carol Crozier, Kimberly Curtis, Michael Curtis, Sandy & Richard Dallam, Ann Dalton & Steven Swenson, Gillian Davis, Holly & Seth Davis, Joseph M. Davis, Patricia & John Davis, Janice DeCosmo, Barbara DeJarlais, Jeanne Denkmann, Suzanne Dennehy, Teresa DesJardien, Paul DeWaard, Dan DeYoung, Toby Diamond, Patricia Dietz, Raymond Dion, Karen & Mark DiRe, Judie & Leo Dobner, Chris & Jerry Doerr, Lynn & Marty Dong, Brenda Doyle, Toni Drew, Teresa Ducharme, Robert Duggan, Rosemary Dunkle, Julie Dunnington, Trish Dziko, Hallie Eads, Erin Eaves & Keith Swartz, Robert Elliott, Kristi Emigh, Lynn Etstein, Christopher Evans, Peggie Evans, Richard Everson, Tom Evert, Maureen Ezekwugo, Vicki Fabre, Kelly Fahlman, Cindy Farrar, Ruth Fay, Brandon Feldman, Ann Felton, Ali Fialho, Stacey Field, Roseann Finkel, Frank Finneran, Jil Frain, Joann Francis, Lynette Frank, Adam Franke, Jan Frederick, Jennifer & Jason Freeman, Rhonda Freeman, Dawn Friend Sifferman, Peter Fritts, Kathleen Fullerton, Lynn Gaertner-Johnston & Michael Johnston, Andrew & Dorothy Gallagher, Tami Gardner, Cathy Gaspar, Cynthia & Thomas Gately, Madeline Gauthier, Emily & Michael George, Susan Gertz & Patrick Hartley, Erika & Leon Giles, Felicia Gittleman, Robin Glazebrook, Fredda & Steve Goldfarb, Brenda Goolsby, Chris & Amy Gorey, Cheryl Gossman, Rick & Lisa Green, Kelly Greene, Kristi & Jim Greenfield, Carey Greer, Steve Grieger, Pamela Grinter, Patrick Gross, Patty Grossman, Rachna Grunkemeier, Christine Hadley, Waverly Hagen, Erimi Haggerty, Henry & Lisa Hall, Carl Halverson, Star Hamilton & Mark Sobol, John & Sondra Hanley, Shawn Hansen, Michael Harkins, Alice Harris, Karen Harris, Kate Harrison, Erin & Jeremy Harvey, Janet Hawes & Brad Caldart, Derek & Tabitha Hazeur, Ada Healey, Sylvia Henderson, Joni Henry, Steven Herlocker, Andrea Hiatt, Renee Hilbiber, Andy & Molly Hill, Wayne Hill, Richard Hillman, Scott Hinn, Jessica & Stefan Hoerschelmann, Michael & Judi Hoffman, Mack Hogans, Carolyn Hojaboom, Danae Hollowed, Raymon Holmdahl, Gail Holmes, Anne House, Skye Howell Henley & James Henley, Thomas Hughs, Chris Hugo & Julie Ann Blum, Jayne Hulsey, Lee & Virginia Huntsman, Eliza Hurlbut, Linda Huse, Scott Ikeda, Richard Isaak, Kristen & Thomas Jacka, Peter Jacobs, Barbara James, Howard Jensen, Pamela Jensen, Sally & Warren Jewell, Brent & Catherine Johnson, Charlie Johnson, Elizabeth Johnson, Steven Johnson & Jane Weyerhaeuser, Chad Johnsrud, Jaime Johnstone & Kathleen O'Keefe, Chisholm Jones, Christie Jones, Leslie Jones, Shelly Jordan, Patrick Julian, Michaelann Jundt, Elizabeth & Ronald Kardokus, Raquel Karls & Timothy Jaureguy, Bruce Kay, Robert Kayihura, Mark Keilholz, Ashleigh Keiser, Lisa Kellam, Kelly A. Keller, Stephanie Keller, Colleen Kelly, Jennifer Kenny, Keri Kiefer, Mark Kieffer, Sue Kim, Elizabeth King, Lisa & Jim King, Kingfish Cafe, Stan Kingsberry, Rachel Kirschner, Susana Knapp, Kari Knudson, David & Melanie Koskloff, James Kovarik, Kathleen Kramer & Stephen Springer, Brian & Peggy Kreger, Holly Krejci, Liz & Walter Krengel, Jayashree Krishnan & Krishnan Gopalan, Kendra Kruper, Katherine Kummerow, Jean & Patrick Kunz, Sonia & Larry Kunz, Bernard & Sandra Kurtz, Paul Lambros, Steven Lamola, Robert Landers, James Lanphere, Kristy LaRock, Craig Larson, Erin & Jeffrey Lawrence Cook, LDC Equipment, LLC, Karen Ledbetter, John & Alena Leddy, Jerry & Charlene Lee, Kiuk Lee, Ray Legault, Lisa & Rich Leitner, Jean Leonard, Debra Lepore, Jamie Leschen, Alison Lewis, Carla & Donald Lewis, Chris Lewis, Deborah Lodish, Steve Looney, Leticia Lopez & Brian Abeel, Lovsted Family Charitable Foundation, Leo & Kristin Lucas, Amy Luehrs, Jim MacKellar-Hertan, Flor Mallahan, Antigoni Mallen, Rebekah Marshall, Wendy Martin, Paul Martini, Pryde Mathewson, Keith Matthews, Carol McAdams, Erin McBride & Mike Stone, Ferrol McCartney, William & Carol Ann McClain, Kyle & Shelley McCleary, Leilani & Smokey McClure, Lindsay McComb, Andrea McCook, Brigid McDevitt, Karen McDonnell, Kyle McEligot, Carolyn & Bentson McFarland, Kirk & Sherilyn McGough, Mary McGuane, Michael McGuire, Karen McMillan, Marshal McReal, John Meany, Mark Mennella & Jody Cunningham, Anena Metoyer, Cheryl Meyers, Maria Milano, Nate Miles, Sara Miller, Ed & Paige Mobley, Marion & George Mohler, Richard Monroe, Timothy Moore, Patricia & Stephen Morrissey, Diane Muscutt, Michael Myers, Tarek & Diane Najm, Rachel Nathanson, NBBJ Architects, Sherry & Bob Nebel, Barbara & Tracy Neighbors, Chuck Nelson, Tema Nesoff, Glen & Samantha Ness, Julee & Anthony Neupert, Kathleen Neuzil, Tom Nguyen, Jim Nichols, Timmion Nichols, Clint Noonan, Obert Marine Supply, Karen & Curt O'Connor, Maggie O'Donnell, Jane & David O'Neal, Ben Orn, Laura Orser, Sheila Otter, Tom Owens, Keith Palmer, Carla Panescu-Reich, Michael Parham, Diane L. Paukstis, Jerri & WM Pavitt, Ann Payne, Jane & David Pekasky, Nancy & Mark Pellegrino, Christine Pendergast, Taryn & Karl Pennau, Sally Peters, Kathy Phillips, Cy Pilarski, Kristin & Daniel Pingree, Lisa & Joseph Piper, Susan Pollard, Shannon Pool, Linda Porter, Stephen Poteet, Terry Pottmeyer & Geoffrey Trowbridge, Carol R. Powell, Robert Powers, Robin Pratt, Kathie Price, Margaret Prichard, Nicole Provost & Frank Fay, Cindy Puckett, Susan Queary, Michael Quiriconi, Erika Ralston, Norman Ramsey, Wesley Randall, Ron Rants, Sue & Tom Raschella, Kristin & Steven Ratzlaff, Roberta Reaber & Leo Butzel, Michael & Katie Reeves, Steve & Linda Reichenbach, Dee Reiff, Heidi Rice, Owen & Tania Richards, Monique Richards Lipman, Diana Richardson, Diane Robel, Rachel & Dave Robert, Monica Roberts, Roxanne & David Robinson, Russ & Nicole Rogers, Gail & Michael Rona, Kirsten Rooks & Hunter Williams, Brent Roraback, Patrick Rosario & Jamie Okita, Vicki Rosellini, Stanley & Michele Rosen, Jill Rosenast, Christine Rowe, Betty Ruddy, Alissa Rupp & Tom Baker, Stanley & Sharon Rust, Arnfinn Rusten, Leslie Sacha & James Feldmann, Phoebe Sade Anderson & Jeff Anderson, John Salata, Allene Sampson, Holly Sand, Karlla & Michael Sander, Patricia Sarine, Albert Sather, Karen & Geoff Saunders, Kim M. Saunders, Julia & Greg Schechter, Kristin Scheyer, Gerry Schley, Jennifer Schmidt, Dianne Schneider, Jennifer Schorsch, Detlef & Marianne Schrempf, Christiana Schumann, Steve Schwalb, Seattle Police Employees Charity Fund, Morgan Seeley, Akash Sehgal, Kathleen Sesnon, Mark Shadell, Andrew Shafer & Sue Jacobs, M.O. Shane, Suzanne Sheppard, Lori Sherick, Virginia Sherrow, SHKS Architects, William Shyne, Mimi & Martin Siegel, Barbara Sievers, John & Nancy Silk, Valerie Sils, Joe & Sue Simmons, Delilah Simon, Stephanie Simpson, Mark & Tana Sinnott, Mary Siple, Victoria Sironen, DeeAnn Sisley, Sarah & Erick Slabaugh, Laura Slater, Peter Small & Delaney Ruston, Barbara Smith, Martha Smith, Megan Smith, Peter Smith & Ryan Leu, Joan L. Smythe, Heather Soczek, Michael Sofie, Kira Sorensen & Chris Jones, William Sorrell, Deni Southerland, Nancy Spaeth, Barbara Sparks, Randy Squires, Susanne Staats, Sid & Tina Stafford, Cynthia Starr, Debbie Staub & Tom Gonia, Timothy Steege, Amy Steele, Greg Stein, John Stevens, Kay & John Stimson, Leslie & Kenny Stocker, Leigh Stokes & Tom Gerlach, Lisa Stokes, Lori & Robert Stone, Kara & Don Stout, Lisa Strago, M. Yvonne Strain, Student Entrepreneurs, Inc, Tom Sulewski, Tania Sung, Marian Svinth & Gene Slape, Robert Swain, Megan Sweeters, Sheryl Symonds, Nora Tabler, Leakhena Tan, Jonetta Taylor, Susan Taylor, Ruth Teichroeb, Lydia Teppner, Michelle Terry, The Moody's Foundation Matching Gift Program, Tess Thomas & Douglas Anderson, Tidewater Barge Lines, Inc, Erica Tiedemann, David Tindall, Christian Tinder, Gerri & Donald Tisdel, Kevin & Sharan Tisdel, Patrick Tole, Paul Tonella & Scotti Andrew, Frederick Triggs, Jennie & Alex Trzyna, The U.S. Charitable Gift Trust, Maggie Van Ness, Richard Venner, Village Maternity, Carole Viney, Anastasia Vladowski, Waggener Edstrom, Leslie Wagner & Edwin Curtis, Pamela & Mike Wagner, Joyce & Calvin Wallace, Rick Wallace & Karen Bauer, Nancy & Tim Washburn, JoAnn Washington, Monica Watson, Mary Watts, David Webb, Cliff Webster, Kristin Webster, Noreen & Edwin Weihe, Alexis Weil & Brad Laesch, Mark Weixel, Pearlie & Greg Welch, Lise Wenker, Neal West, Barrett & Meg Westbrook, Margaret Wetherald & Leonard Barson, Kathryn Whelan, Brad White, Loraine White, Scott Whiteker, Paul Whitmire, Tim Williams, Aimee Willig, Lynda Willis, Lynn Wingard, Patricia Wirta, JoyAnn Wise, Margaret & Dale Wolf, Ilana Wolman, Melanie Wroe, Douglas Wyatt & Maureen Stone, Linda & David Wyman, Christopher Yaun, Thomas Zambito, Randy Zerger, Jane Zimmerman, Anonymous (4)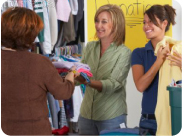 Our Volunteers
Treehouse volunteers play a critical role in our ability to help give foster kids a childhood and a future. They help with a range of important support functions, including greeting kids and caregivers at the front desk, tutoring foster youth one-on-one, sorting donations and stocking the Wearhouse, and supporting fundraising events. Treehouse is incredibly fortunate to be surrounded by a caring and generous community, willing to show up and work hard for foster kids.
In 2011, 2,052 people volunteered their time with Treehouse for a total of 20,537 hours. That's the equivalent of the work of more than 10 full time employees! The value of the time donated by Treehouse volunteers totals $165,323. Without the commitment and support of our volunteers, we literally could not do the work that we do.
While we appreciate every hour of service provided by our volunteers, we would like to extend a special thanks to those who committed 50 or more hours of their time to Treehouse in 2011:
100+ hours of service:
Paul Abodeely
Jeri Archer
Dolores Bettin
Alexandra Brookshire
Cheryl Bryant
Gladys Chinn
Beverly Corey
Cindy Dack
Patricia Dietz
Alexander Given
Jessica Gordon
John Hampton
Ann Huber
Linda Hunter
Nicole Krause
Jeri Mallory
Heather Maurer
Kiesha McIntosh
Joseph Meagher
David Munroe
Maureen Ojukwu
Kelsey Peck
Rochelle Penrod
Anh Phan
Nicole Riddell
Sharon Rogers
Anne Savoy
Shawn Marie Severin
Lucy Sullivan
Deirdre Thierry
Zawadi Wanjala
Brittany Wells
Barbara Wortley
Emily Zimmerman
50+ hours of service:
Zharina Angeles
Nicole Apolonio
Kathryn Batts
Erica Brunsch
Jennifer Cook
Jossue Corrales
Joyce Ditore
Dianne DuSault
John Enslein
Ashley Hoang
Khanh-Linh Hoang
Stephanie Hobbie
Susan Huntington Eng
Greg King
Tessa Koutsky
Hoang Lam
Mathew Lane
Derek Lum
Amy Maggio
Judy Marczewski
Tabitha Martin
Tiffany McDuffy
John McGlynn
Kendall Morgan
Marisa Murphy
Kim Naranjo
Kristina Nicchi
Roland Pablo
William Paine
Cindy Paur
Rhonda Powell
Tim Premselaar
Laura Rogalsky
Trayc Sigler
Jean Stewart
Amanda Thomas
Tony Tran
Eden Waggoner
Mitzi Widdows
Danielle Widdows
Roger Wong